OLE: Ain't No Mountain High Enough
Hi friends -
It's a crappy time. We're dealing with a lot. Some of us are dealing with more than others. Those of us who are lucky enough to be healthy feel stuck in the same day. Every day. We try to wrap our days and eating habits around novelties to wake us up and distract us. But the novelties wear off quickly.
We've debated sending this email out and then decided it may be nice to say hi and make noise together again, like we do now in NYC every evening at 7pm. But if you're having trouble concentrating long enough to read through yet another email, give yourself a break. Sending you a big hug.
---
First time joining us? That means someone amazing thought you would be a fantastic addition to our little experiment.
SINCE LAST TIME
Since we last spoke, I've been mostly working on building FFNY from the ground up, making our first investments in consumer healthcare — Frame, Stix and Expectful — and building our first studio company. Work is work, but it's been a nice distraction and it feels good to know the companies we've backed are helping people right now.
7PM CLAPS
You know what else feels good? Generous friends who roll up their sleeves when our leaders fail to. Big kudos to:
ONE BIG ASK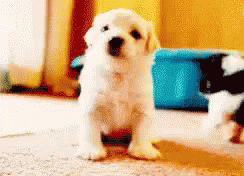 If I can ask everyone here for one thing it would be this: please send me an early-stage startup solving a big problem in consumer healthcare that I should have on my radar for investing in with my LP, Johnson & Johnson. We typically like to be a first check (or invest in companies currently valued < $5M).
Pls email me at maya@foundersfactory.co with good leads.
I'm also still writing angel checks, so if there's an amazing company that fits outside of this thesis, please send it my way.
---
BIG HUG to our contributors! You mean the world to us. Wanna follow suit? See "how to contribute" below. Easy peasy.
Responding to something below? Please submit it HERE. LOOK AT ME I'M IN CAPS PAY ATTENTION TO ME.
INTERESTING OPS
---
CONGRATSBOT
Congratulating a few of our members; this list is by no means exhaustive:
---
SMB-FRIENDLY (& MOM-FRIENDLY) GIFT TIPS
Donate to any of the new orgs in the "7PM CLAPS" section above!
---
CONTRIBUTE TO OUR LITTLE EXPERIMENT
If you enjoy OLE and/or benefit from it in some way, please give back in these ways:
1. Suggest fantastic new people who are truly great fits for our community HERE.
2. List amazing, one-of-a-kind ops HERE.
3. Email maya@foundersfactory.co a solid consumer healthcare company currently raising (valued < $5M; big market; bigger-than-life team)
Sending you all hugs and hoping you are are healthy and doing well.
Til next time,
Maya & Rob